HEALTH AND SAFETY
HEALTH NEWS
Immunization
Imo State
Nigeria
Polio
Vaccine
Vivian Maduekwe
Polio In Imo State, (Acute Flaccid Paralysis Surveillance)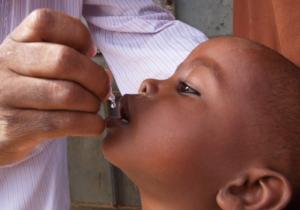 Courtesy of GPEI
Nigeria is officially one of three countries, alongside Afghanistan and Pakistan, where polio is still a threat after the first 19 years deadline set by the World Health Organization (WHO) to eradicate it elapsed. Insecurity in the north-east of Nigeria had hindered the polio vaccination programme, but
success in fighting the Boko Haram terror group has been cited as one of the reasons behind getting polio under control.
However, it is expected that in the next few months, Nigeria will be certified polio-free by WHO because the country has gone three years without a case of polio. Subsequently, the country is on the brink of being declared free of the disease.
This is a dramatic change from 2012 when the country accounted for more than half of all polio cases worldwide, as noted by World Health Organization. The head of the primary health care agency, Dr Faisal Shuaib, affirmed that Nigeria had reached a "historic milestone". But it will be several months before the country can officially be labelled polio-free.
The Three criteria for Nigeria to be certified Polio free are:
1. There will be no case of AFP disease for three consecutive years or 36 months.
2. Strong immunization at least 90%.
3. And adequate Surveillance documentation.
In the light of the above, the World Health Organization conducted a retroactive case surveillance on Acute Flaccid Paralysis (AFP), from 12th of November, to 16th of November 2019 in Imo state, Nigeria. It was a field work by trained Health professionals that covered Isu, Nwangele and Mbaise Local Government Areas in Imo state. The purpose of this surveillance was to detect and investigate outbreaks and institute control measures, identify groups at higher risk to apply additional preventive strategies and evaluate the impact of preventive control to AFP case.
Acute Flaccid Paralysis is a recent onset of floppy weakness or PARALYSIS in a CHILD less than 15 years of age due to any case including Guillian- Barre syndrome (GSS) or any paralytic illness in a person of any age when POLIO is suspected by a physician. Currently there is no cure for Polio, once PARALYSIS occurs.
•

Polio is highly contagious, seasonal viral disease caused by 3 POLIO virus serotypes
•

Virus is transmitted through faceo- oral route.
•

In the absence of vaccination, it infects nearly all persons in a population.
•

Polio virus lives in human intestine.
•

Polio virus type1 most virulent
•

Infected children can transmit it without showing any visible signs.
•

1 in 200 children comes down with paralysis.
•

A paralyzed child can infect 200 others around him.
•

The virus is confirmed in a laboratory through stool sample analysis and astrology.
•

Incubation period of Polio virus ranges from 7days- 21days or 23-35days.
Polio can only be eradicated through immunization of children less than 5 years with Oral Polio vaccine and injectable polio vaccine.
Polio Is Potentially Eradicable
1.

Humans are the only reservoirs of the virus.
2.

Effective vaccine exits
3.

Virus does not survive for long in the environment.
Polio Eradication Initiative Strategies (PEI)
1.

Strengthening routine immunization
2.

Supplemental immunization activities
3.

Acute Flaccid Paralysis surveillance
4.

Mop up immunization campaign.
•

Immunize the children around you
•

Share this post to as many as possible
Post picture from:
http://www.cidrap.umn.edu/news-perspective/2014/03
Source: https://bmcpublichealth.biomedcentral.com/articles/10.1186/s12889-018-6186-y
Article by Vivian Maduekwe