Building Collapsed in Owerri
HEALTH AND SAFETY
HEALTH NEWS
High rising building collapsed in Owerri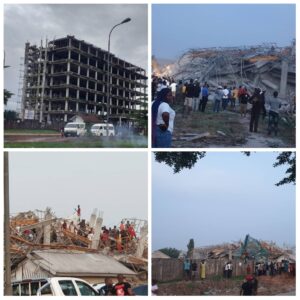 It was a black Thursday in Owerri as a high rising building of about 8 floors collapsed yesterday 30th April 2020.
The building located at Umaru Musa Yar'Adua drive was still under construction and workers were in the building as at the time of its collapse. According to one of the survivors, about 40 workers were trapped in rubble. Rescue workers have been mobilized to the site.
About 3 persons are already confirmed dead and over 18 persons have been rescued while the injured have been taken to the hospital.