Abia State
HEALTH AND SAFETY
HEALTH NEWS
Lassa Fever
Okezie Victor Ikpeazu
Post Exposure Prophylaxis
Another Lassa Fever Outbreak!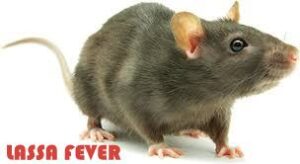 There is an outbreak of Lassa fever in Abia State. The information was made public on 7th January 2020 through the office of the Hon. Commissioner for Health – Dr. Joe Osuji .
As at the time of this report, the index patient has been identified and Post Exposure Prophylaxis (PEP) drugs administered to direct contacts of the index patient. A Rapid Response Team is already on ground to ensure a 24 hours emergency operation for the next 21 days.
To this end, the ministry is encouraging the public to get rid of rodents within their environment, wash their hands regularly, keep their environment clean, avoid soaking and drinking of raw garri, warm their food before eating and report to the hospitals and Primary Health Care Centres in case of any emergency.
The Commissioner noted that the outbreak has so far been contained; therefore there is no cause for alarm. He went further to thank the governor of Abia State – Okezie Victor Ikpeazu, Ph.D. for his timely support and intervention in ensuring that everything is under control.
Source: PRESS RELEASE Chief Egbulefu Eze Sony For: Hon. Commissioner
OFFICE OF THE PERMANENT SECRETARY,MINISTRY OF HEALTH UMUAHIA, P.M.B. 7215 Umuahia